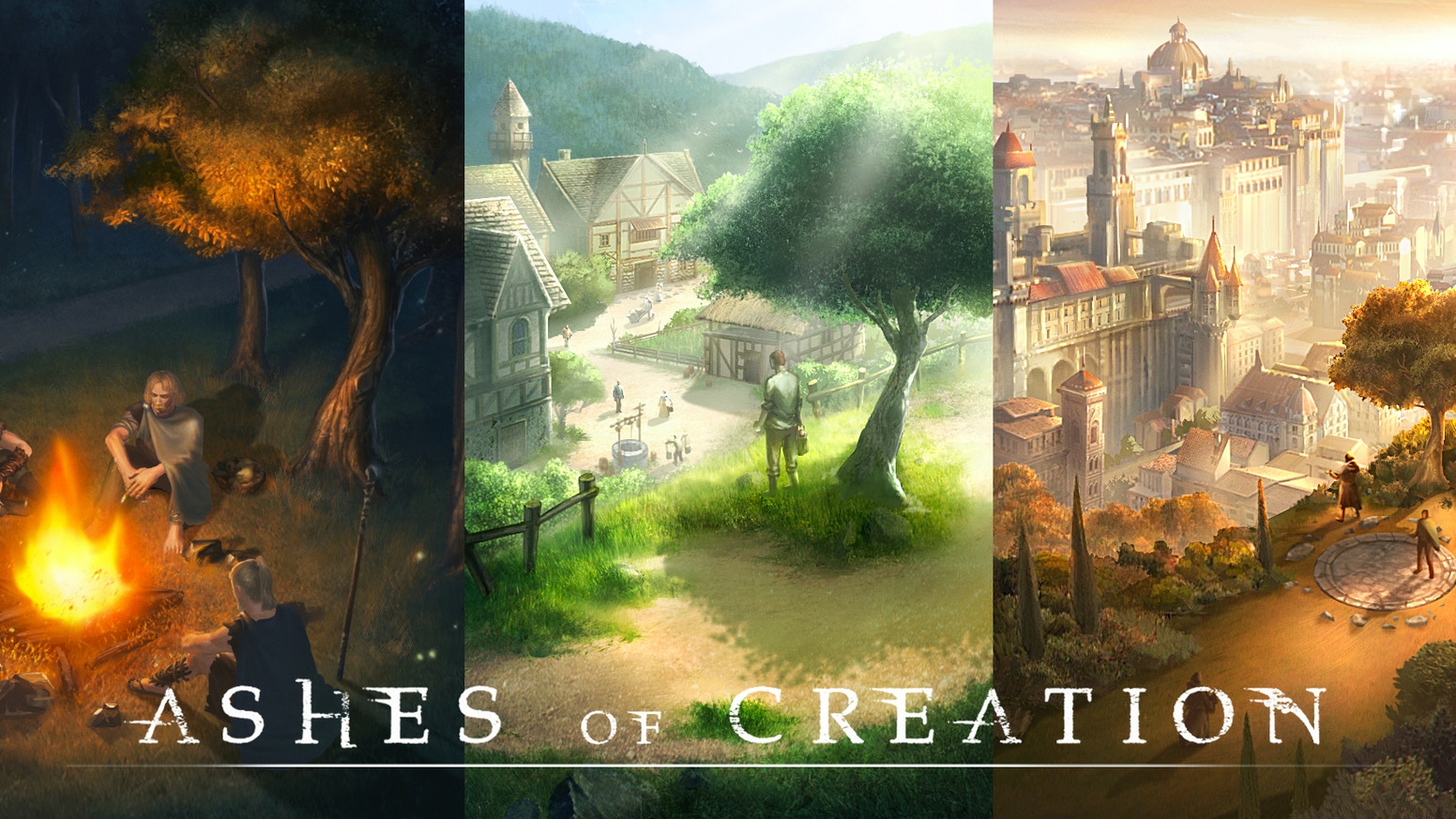 Studio: Intrepid Studios
Graphics Style: Realistic
Expected Release Date: 2021 Maybe…
Subscription Style: Monthly Subscription
Cost: US$15.00 (guessed)
From ashes to empires, your path will

shape the world.
Ashes of Creation takes place within a medieval fantasy setting, blending imagination with cutting-edge graphics. We are putting the word massive back into massively multiplayer with unique and novel mechanics that will bring meaning to player action.
Ashes of Creation will incorporate the best parts of traditional MMORPGs with innovative sandbox concepts.
You will choose your fate at every opportunity. Questlines will open and close based on the interactions of the players with their world, because this is a world where choice is consequential.  Monsters will roam and grow in ferocity as civilization disrupts the natural order of things.
From the location of towns to the size of cities, you will determine the landscape of your world. It will be unique in culture, ecology, and economy.  
No two servers will experience Ashes of Creation in the same way!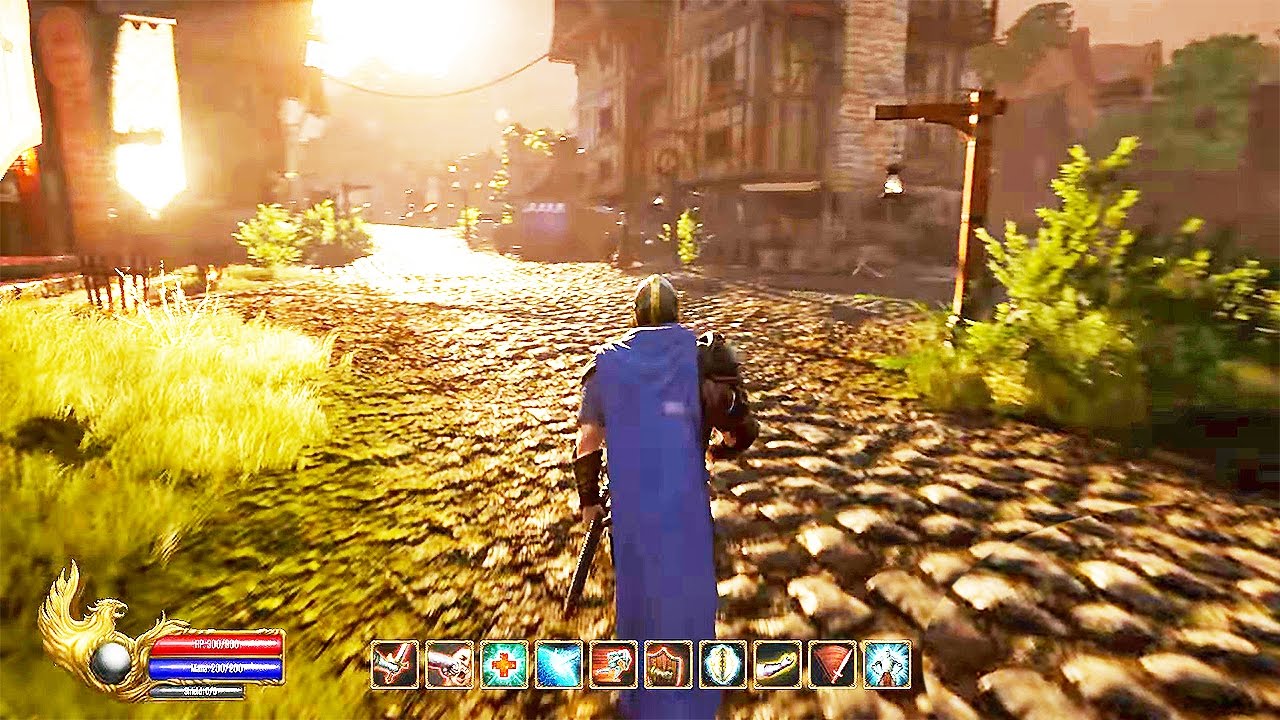 This game is at the top of our list of games that we want to play. 
With a crazy successful Kickstarter and a development team that is aiming to be transparent about their game and development status, this has a great chance of being an amazing game. 
The team are avid gamers with years of experience in development and playing MMOs.  The owner of Intrepid himself is a long time gamer and has put a significant amount of his own money into the game a studio. 
There will be 9 races in the game:
Dunkenzell Dwarves – Dünir & Niküa
Kaivek Orcs – Ren'Kai & Vek
Aela Humans – Kaelar & Vaelune
Pyrian Elves – Empyrean & Py'rai
Underrealm Tulnar
The game is going to have a massive number of classes (see image below) that will allow for some interesting combinations and experimentation.  Eight archetypes are the base classes with each of those archetypes having a number of sub-classes that can be played.
The game has both PvP & PvE.
PvP will have open world areas that have an auto-flag feature in certain such as a caravans, sieges and guild wars. They are implementing a player corruption system to try and combat spawn camping and ganking of players. 
We are withholding judgement on this system until we have had the chance to see it in action, but we have never been fans of open world PvP and the toxic players it generally attracts to games. 
PvE will have different types of quests, story arcs, events and tasks. With Intrepid attempting to remove the grindy aspects of questing that has been a mainstay of most MMOs nowadays.  Players will have access to a range of crafting, player housing, world events and plans for a naval system.
As mentioned, this is one game we are extremely excited about and looking forward to spending time in and unlike many of these Kickstarter games that dont seem to be making any progress or have outright taken the backers money and then disappeared into the ether, this one seems like it has one of the best chances of going live.  It is in Alpha 1 shortly with Alpha 2 hopefully starting before the end of the year.  
Below is our Ashes of Creation referral link if you are interested in signing up for a free account on their site so that you can stay up to date with the game and its development and possibly get access to any open beta should one take place.
This doesn't cost you anything but it HELPS our channels out a lot as we will get reduced rates on our subscription should you decide to join the game in the future.
https://ashesofcreation.com/r/KPNA3W5YEWPC2EL4
See you in game, when we finally get to alpha 2 access!